Summer Figure Skating Training Program
On Ice Class Descriptions



Low Jump and Spins
- This class is just what the title says it is - Focus on jumps and spins! The coach will select what the activities are for the day.
High IJS Spins -
The International Judging System can be complex and hard to understand! High level skaters can take this class and learn about how spins count, how to get levels to garner more points, and how to score higher Grades of Execution for even more points. Skaters learn about the rules and then try out spins to try and get the levels! Educational and fun!
Power/Power Builder - The main focus of this class is building cardio endurance and speed across the ice. Set to music across the full ice surface or a large portion of the ice surface, skaters try different skating drills, crossovers, and other exercises to push them to a higher level.

Low/High Edge -
Improve edge quality with exercises and drills. Mastering edges opens the door to mastering the sport of figure skating. Skaters will improve their ability to identify, control and manipulate their edges in order to produce the outcomes and perform the skills they desire.
Axel Class -
The axel jump is a skill that really solidifies a skater into the next step up into the sport of figure skating, opening the door to double jumps and beyond. It is a huge accomplishment for skaters to successfully complete. The jump may seem daunting at first, and this class helps break down the jump into manageable, learnable, steps to progress a skater to achieving this challenge.
Ice Dance -
Ice dance is one of the main disciplines of figure skating - one of the 3 in Olympic competition! (Singles, pairs, dance). This class introduces the main goals of ice dance, such as musicality, rhythm, partnering, and style. Improve your skating skills, learn new footwork, and make your skating quality more polished!
Off Ice Class Descriptions
Yoga
- Increase your body awareness, alignment, strength, and flexibility, all the while soothing the mind and soul. Yoga also encourages body positivity and encourages one to honor and respect oneself. Students must bring their own mat to class.
​Location: Studio room in Rink B, to the right after walking past where the ice resurfacer gets on and off the ice.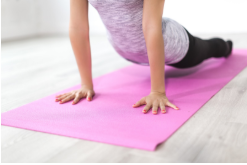 Gold Off Ice/Off Ice Strength and Jumps
- Skaters need to build strength off the ice in order to succeed on the ice. In addition to strength exercises, skaters also do drills and agility exercises. These incredible coaches know exactly what it takes to be successful on the ice.
​
Location: meet in main lobby
Stretch

- Flexibility is a major aspect of overall athletic ability, can prevent injury, and also allow skaters to perform impressive skills. In this stretch class, skaters learn safe ways to increase their flexibility and work on building the strength needed to support it. Some common stretches that the skaters will work on are splits and backbends.

Location: Studio room in Rink A, to the left after walking past where the ice resurfacer gets on and off the ice. ​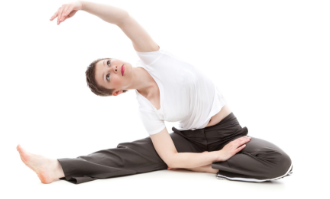 Coach assignments subject to change for both on and off ice classes. These are the coaches on the schedule for the summer training classes:
Off Ice instructors -
Coach Kriszti Mills

has been competing or coaching rhythmic gymnastics since she was ten years old. She is a former Hungarian National team member, and USAG certified national level judge.

Instructor Lisa Helwig (RYT-200) has dedicated her life to The practice, learning and teaching of yoga. Certified not only in yoga but also mindfulness and meditation, Lisa's goal is to share the true meaning of yoga while strengthening her students mentally, but physically as well.
Figure Skating coaches -
Coach Kitty Carruthers Conrad is the 1984 Olympic Silver Medalist in the 1982 World Bronze medalist, and a four-time (1981-1984) United States National champion in pairs skating.
Coach Natasha Kuchiki has three national medals including the 1990 gold medal in pairs skating. She is the 1991 World Bronze Medalist in pairs skating and is a 1991 Olympian.
Coach Mark Janoschak is the

1992 Canadian ice dance champion, an Olympian and was 10th at Worlds in 1991. He is PSA Master Rated in dance and freestyle.

Coach Gillian Gonzalez: In her 22+ years of skating, she has traveled all over the world and performed for various shows, including Disney on Ice, in both singles and pair skating. She graduated with a Bachelors degree in Kinesiology and is also a NASM Certified Personal Trainer.
Coach Paul Schatz

is a Senior National and Team USA international competitor, with a Sectional medal in pair skating. He has previously spent several years on the road, grasping principal roles various shows, including Disney on Ice and Ice Creative Entertainment.

Coach Sarah Hollister is a USFS Double Gold Medalist and a former competitor on Adrian College's Varsity Figure Skating and Synchro Teams. She graduated with a Bachelors in Business Administration with a focus in Sports Management.
Coach Igor Strelnikov is a

3 time Cup of Russia champion, 1 time at the senior level and 2 times at the junior level. He teaches high level skaters and specializes in harness jumps.

Coach Daniel Chambers

has 20 years competitive skating experience, 10 year coaching experience and was

an assistant coach for a Team USA Theatre T

eam at Nation's C

up. He is a former competitive novice singles skater, and sectional level ice dancer.

​

​